Protect your Bathroom from Mould and Mildew Growth with Panasonic Ventilation Fans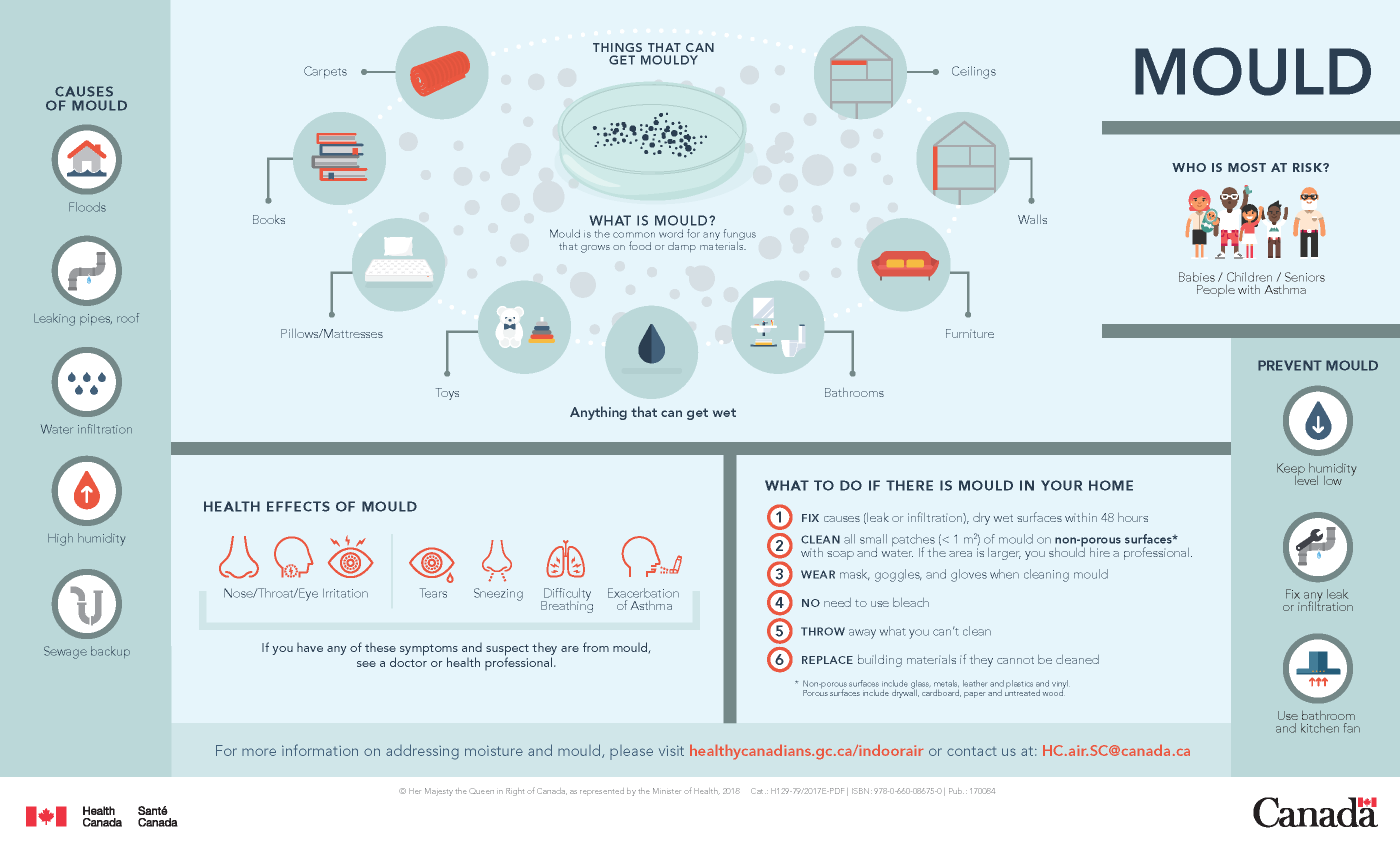 One of the most important reasons for a functioning ventilation fan in the bathroom is protecting against excess moisture in the home. The ideal range for health is between 40-60% relative humidity which reduces opportunities for mold growth. Humid air when in contact with cold surfaces such as tile, mirrors, and fixtures in the bathroom can condense moisture which can provide the habitat for mold to grow.
According to Health Canada, the following are potential symptoms of mould in the home:
eye, nose and throat irritation
coughing and mucous (phlegm) build-up
wheezing and shortness of breath
worsening of asthma symptoms
other allergic reactions
Assuming there are no leaks in the plumbing or building envelope, mould and mildew growth in a bathroom results from insufficient ventilation.
3 Reasons for Insufficient Ventilation
In bathrooms with existing fans, there are 3 main reasons for insufficient ventilation – undersized, dirt build-up, noisy operation, and operator error.
For fans that are undersized, it is because the required amount of air is not exiting the exhaust pipe, rather than that the fan is not large enough initially. Assuming an 80 sqft ensuite bathroom with 8′ ceilings and HVI's recommended 8 air changes per hour, 80 Cubic Feet per Minute would be the correct size. However, CFM ratings on fans are when there is minimal resistance and does not reflect a typical installation. In a typical installation an 80 CFM fan would be delivering 60CFM without accounting for any reductions due to dirt buildup on the blower wheel.
Dirt build-up shortens the life of the fan motor as well as increasing noise and reducing air movement. Fans require cleaning beyond a vacuum due to the combination of tip speed of the blower wheel and moisture where the dirt will cake the the blower. Dirt build-up is a problem for fan performance mainly because only a small minority of fans will be cleaned.
Noisy operation is an issue that results in excess moisture because loud fans aren't used. Fans meeting older building codes are potentially up to 3 or 4 sones, whereas newer building codes will require 1 sone maximum. Similar to CFM, sone levels on a fan box are at .1 static pressure, and do not reflect the delivered sone level when installed. If a 110CFM fan is selected to meet the 80CFM requirement in the example above, fans by many manufacturers will exceed the 1 sone code requirements that coincide with a tolerable noise level. Compounding this with a lack of maintenance and the noise of a failed bearing will cause the fan to be used as little as possible.
Bathroom fans are simple to operate, but if a conventional wall switch is used then the operation is dependent on the users. If the fan isn't turned on to exhaust moisture after a shower then it doesn't matter if it is sized correctly, cleaned, or quiet.
Panasonic Solutions to Improve Ventilation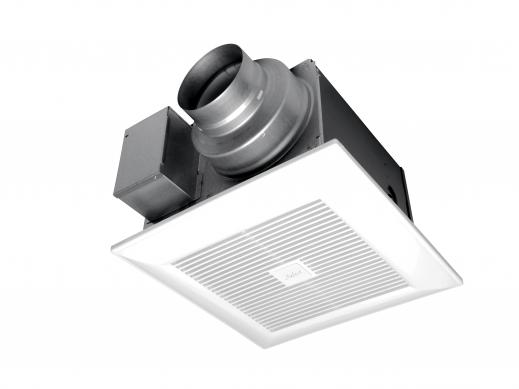 Panasonic SmartFlow™ technology has been available since 2007, and can address the issues of underventilation and dirt build-up. Smartflow senses both the resistance from the ductwork as well as from dirt buildup to ensure that the set CFM level is met. SmartFlow™ is built into all DC motor fans from Panasonic.
Quiet operation begins with a proper duct installation, with the quietest operation resulting from minimal elbows and rigid duct. The next step is installing a quiet fan, such as a WhisperGreen Select or WhisperSense from Panasonic which are rated for .3 sone on 4″ duct up to 110CFM. Delivered sone levels are below 1 sone at .25 static pressure which is a typical installation in order to operate in the background.
In order to ensure the ventilation fan operates when required, automatic ventilation that is controlled by condensation or motion sensors built into the fan is available on multiple models from Panasonic.
Quiet automatic fans from Panasonic for your next renovation:
WhisperGreen Select continuous fan – FV0511VKS2 with the following modules:

FVCSVK1 condensation sensor

WhisperSense – FV0511VQC1

Spot ventilation with built-in motion and condensation sensor
Further Reading
https://www.canada.ca/en/health-canada/services/air-quality/indoor-air-contaminants/reduce-humidity-moisture-mould.html