Repair Your Air with Panasonic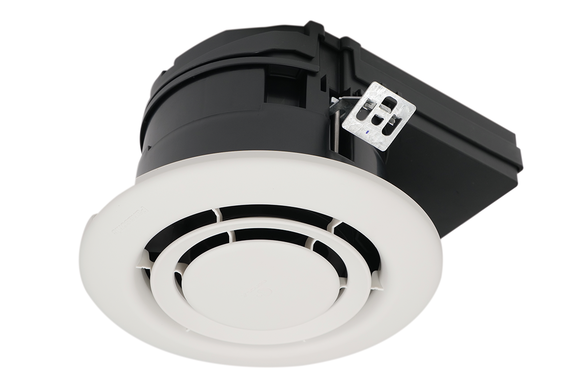 The new WhisperAir Repair™ from Panasonic is a compact ceiling-mount air purifier that is effective against odour, hazardous substances, allergens and pollens while being maintenance free. Panasonic's nanoe™ X technology creates hydroxyl radicals contained in water vapour to repair the air in a space without creating potentially damaging ozone or UV. There are no filters or lamps to change, allowing for peace of mind that the air in the space is protected.
Each WhisperAir Repair™ covers approx. 200sqft, while multiple units can be used to protect a larger space. Installed in a typical home, the cost for each is <$5 per year to operate.
Panasonic's WhisperAir Repair™ is ideal for bedrooms, living rooms, closets, basements, offices, hotels rooms, storage spaces, dental offices, and many more.
Give us a call if you want to a demo or more information.