Get your Heat Trace on the Genesis Network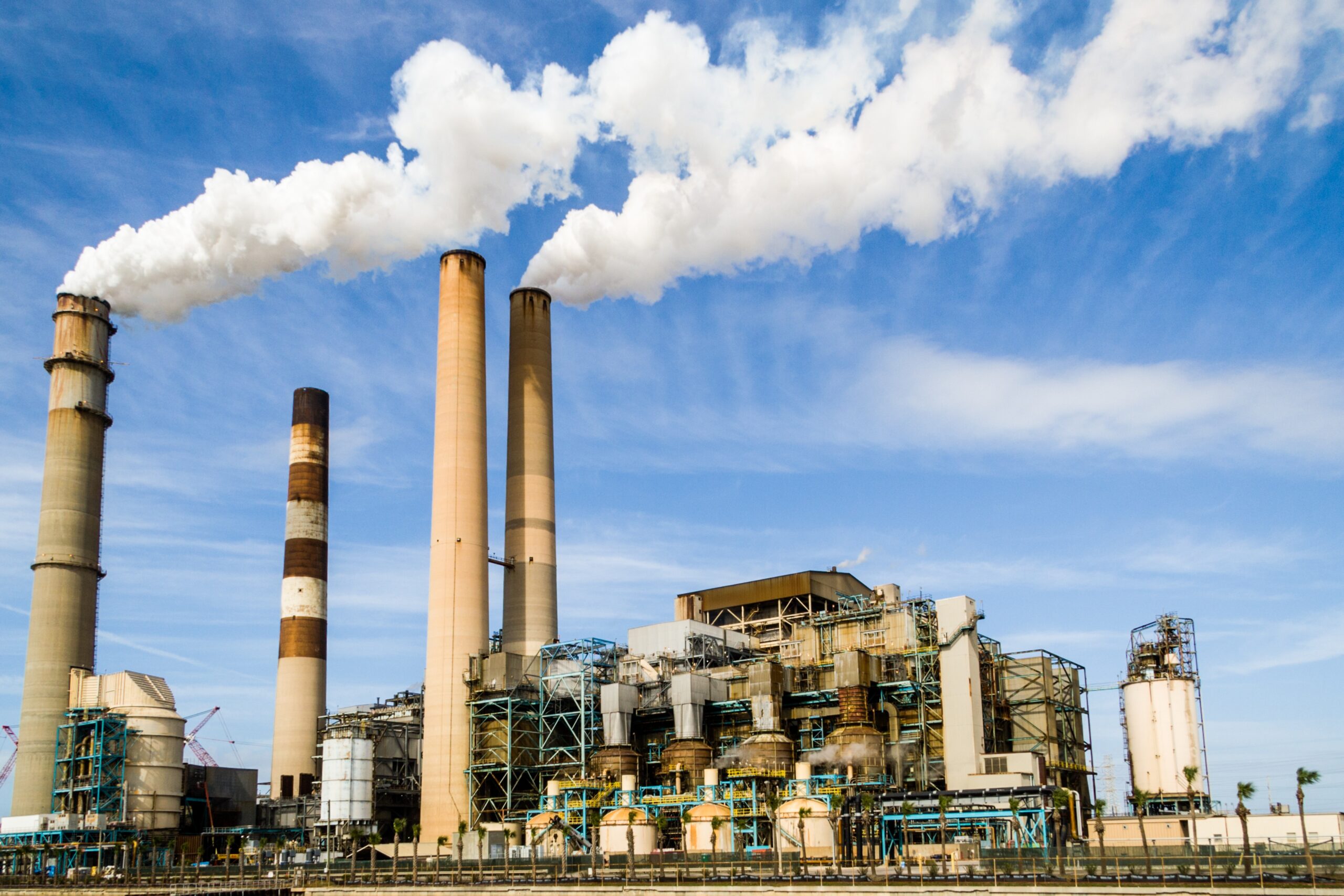 When many industrial sites were originally built, modern heat trace controls did not exist. Early heat trace installations utilized thermostatic controls, where more modern or critical installations use heat trace controllers. One of the benefits of controllers is communication for remote monitoring. However, in retrofit applications this benefit is often not realized because of the lack of communications infrastructure. For older installations, the cost to add communications infrastructure for the heat trace system did not justify the benefits of remote monitoring.
Cell phones, Bluetooth, and Wi-Fi are all wireless technologies that have displaced wired alternatives due to convenience. By removing wires, Industrial Internet of Things technology can be rolled out even to outlying parts of the facility.
Genesis Network from Thermon brings wireless communication to existing or new heat trace installations by integrating Genesis controllers, legacy controllers, and third party controllers into a single system. The self-healing wireless mesh finds clear signal paths so that obstacles to the signal are not obstacles for the installation.
Genesis Network Architecture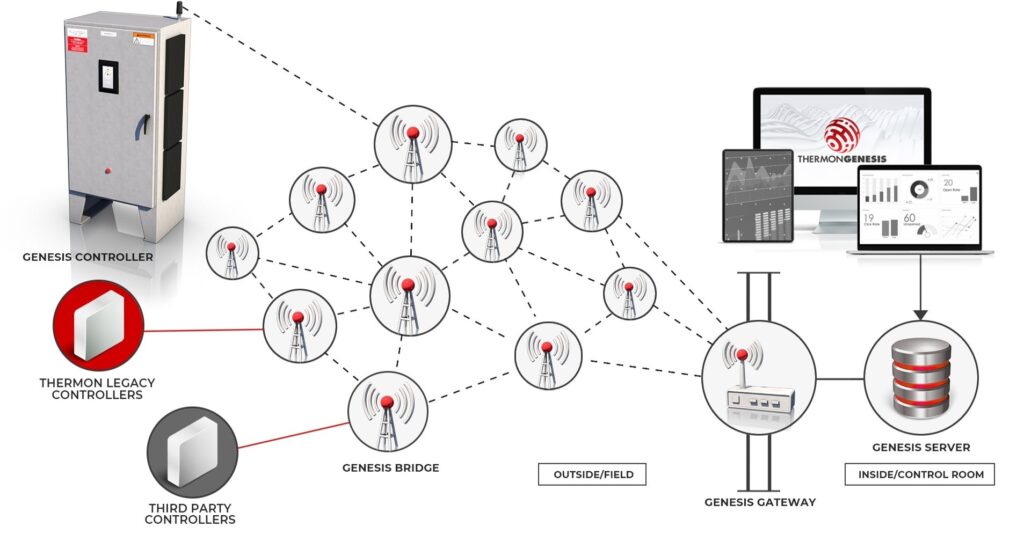 Heat trace controllers are connected to a Genesis Bridge, which is a node on the wireless network. Nodes communicate with a Genesis Gateway, which is connected to the Genesis Server.
Benefits of a Genesis Network Installation
Operational Awareness

Site-wide visibility
Optimized alarm settings
Rapid Diagnosis using historical data
Data analysis and presentation

Smart IIoT

Simplified upgrade/changes
Remote software updates
Browser interface
Single server
Event driven

Wireless

Wireless mesh network
Real-time communication options
Case Study on an Ethane Cracker and Polyethylene Production Facility
In this case study, Genesis Network was 50% lower cost than a wired system, and saved 86% of the yearly maintenance cost vs. manual inspection.
Thermon Genesis Network Components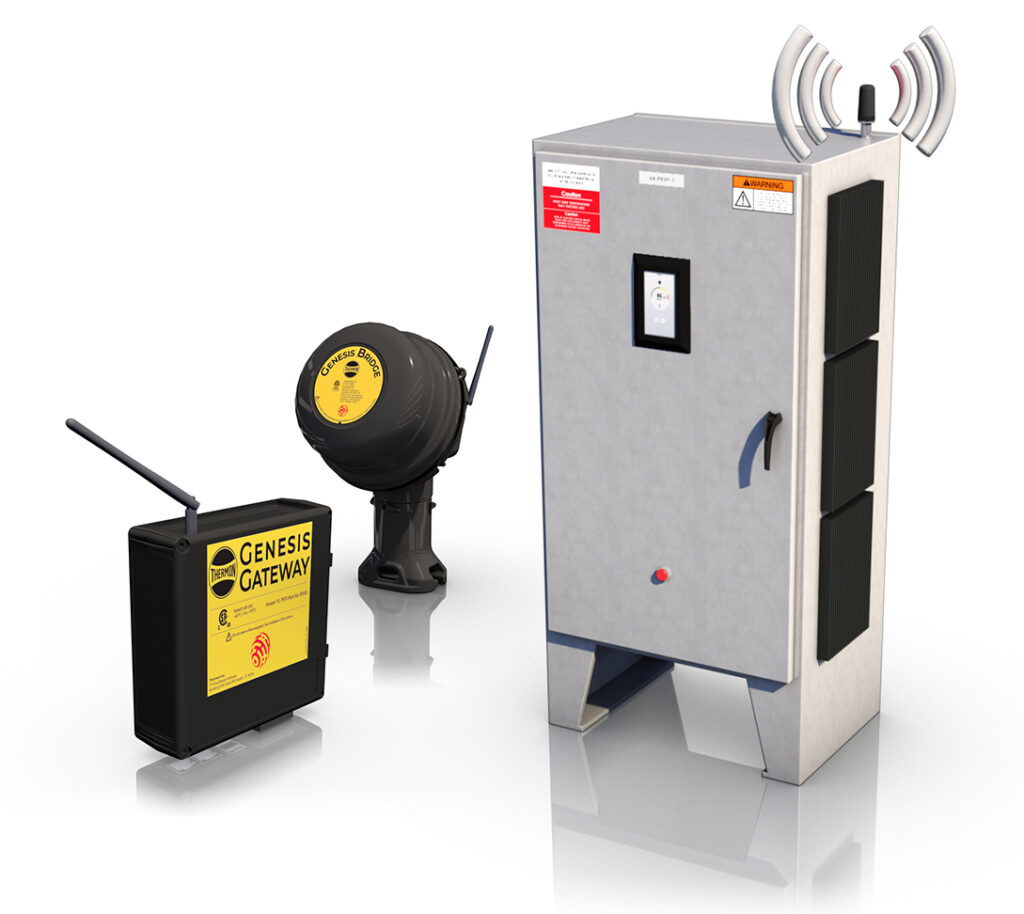 Give us a call and we can assist with additions or modernization of your heat trace system